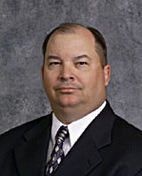 Dart Engineering
John A. Jones, PE, CBO is President & CEO of Dart Engineering, a professional engineering firm providing assistance in planning, designing, constructing, repairing, remodeling, buying/selling, or handling any other matter related to facilities.
With experience in development, design, and construction, Dart cuts across these three traditionally separate areas of expertise to provide seamless integration of the building process. Dart is fully licensed and insured in the State of Florida and is headquartered in Central Florida, allowing Dart's personnel to easily and cost effectively operate throughout the Southeastern United States and the Caribbean.
John A. Jones, PE, CBO
President & CEO
jjones@dartengineering.com
Mr. Jones has almost forty years of worldwide professional engineering and construction experience, most of it in Florida. His career has included assignments in design engineering, general contracting, real estate development, and consulting. From 1995 until 2000, Mr. Jones was President & CEO of one of Florida's largest construction firms, DCC Constructors, Inc., specializing in commercial and multi-family construction. He has been a guest speaker at numerous professional gatherings, continuing education seminars, the University of Florida's Rinker School of Building Construction, and the University of Akron's College of Engineering.
SPECIAL EXPERTISE
As President of Dart Engineering, LLC since 2000, Mr. Jones has focused his expertise in construction consulting with particular emphasis in owner representation, building inspections, and litigation support. His experience includes termite damage assessments, building maintenance evaluations, and expert witness testimony. In addition, he has helped prepare, and assisted in the defense of, numerous FS 558 Construction Defect claims. He also performs condominium reserve calculations for new and existing condominium properties. Mr. Jones has been qualified as an expert witness in the Circuit Courts of Orange, Volusia, and Hillsborough Counties as well as numerous private arbitration proceedings, and has testified as a construction expert dozens of times.
MARKET FOCUS
Most of Mr. Jones' experience has been in Florida. He has focused on projects in the following public and private markets: residential, condominium, multifamily, hospitality, medical, office buildings, parking garages, retail, and industrial.
LICENSES & CERTIFICATIONS
Mr. Jones has current active Florida licenses as a Professional Engineer, General Contractor, Mechanical Contractor, Building Code Administrator, Building Code Inspector, and Building Plans Examiner. He has also been certified as an ICC Building Code Official, AAA Commercial Arbitrator, and as an FDOT Construction Engineering Inspector. He is a professional member of The American Society of Civil Engineers (ASCE) and the International Code Council (ICC).
EDUCATION & TRAINING
Mr. Jones has a Bachelor of Science degree in Engineering (Cum Laude) from the University of Akron. He has completed formal training courses with the Schatz Mold Inspection Institute, the American Management Association, the American Arbitration Association, the American Concrete Institute, and the USAF Civil Engineering School. He has served as an instructor for several State certified professional continuing education courses as well as the American Association of Cost Engineers' Cost Engineer Certification Program.
AWARDS, PUBLICATIONS, RECOGNITION
In 1978, Mr. Jones scored the highest grade in the State of Ohio (99%) on the Professional Engineer's Examination. The University of Akron College of Engineering has recognized Mr. Jones as a Distinguished Engineering Alumni. During his tenure as President of DCC, the company twice won the National Safety Council's "Excellence in Safety Award" for Central Florida. He received numerous awards and decorations during his military service including the United States Meritorious Service Medal, the USAF Commendation Medal, and the Korean Defense Service Medal. He finished his military service at the rank of Captain. He received the Orlando Business Journal's "Up and Comer" Award in 1987. He has been published in Engineering News Record, Florida Real Estate Journal, Southeast Real Estate Business, Condominium Management, and Military Engineer.