Dart's President & CEO, John A. Jones, PE, CBO, is also an experienced speaker and is available to present workshops and other professional courses on a variety of topics. He is also an experienced expert witness.
---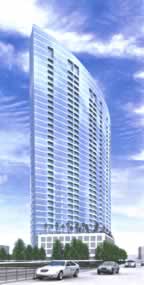 Representative Services:
---
Cost Estimating - Blue Condominium
Description: This $100 million, 38-story condominium tower in Miami was recently completed. Designed by the world famous firm Arquitectonica, this project is a landmark in South Florida. Dart Engineering was engaged by the developer to prepare an independent quantity survey and cost estimate of the project prior to completing the plans, soliciting bids from general contractors, and most importantly, establishing the sale prices for the condominium units. Dart's estimate was within 4% of the low bid received by the developer six months later.
Dart services: Plan review, cost estimating, value engineering
---
Program Manager - Flores del Sol Condominiums

Description: Dart was retained to oversee the development of this 50-unit condominium project on 6 acres in Titusville, Florida. This is the 5th project Dart has done for the same Developer. This development involves requesting the County to vacate a right-of-way on the property, annexing the property into the City, and rezoning the property. Estimated development budget is $16 million with completion scheduled for 2008.
---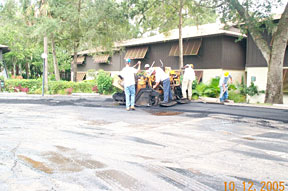 Pavement Restoration - Edgewater Condominiums
Description: The Board of Directors of this 25-year-old, 312-unit property awarded Dart a contract to evaluate over 22,000 square yards of asphalt paving on the property. After completion of the evaluation, Dart prepared engineering plans and specifications for the pavement restoration. Dart also provided construction administration and testing services. This $275,000 project was completed 1% under budget and 3 days ahead of schedule.
---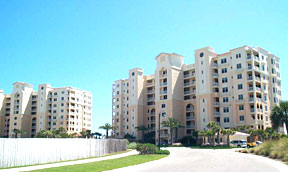 New Building Inspection - Minorca Condominiums
Description: The first phase of the ultra exclusive Minorca Condominiums in New Smyrna Beach includes two 9 story towers. Shortly after the Developer turned over the Condominium Association to the Residents, Dart was employed to inspect the buildings to assure the Residents that the property was "as-advertised" by the Developer.
---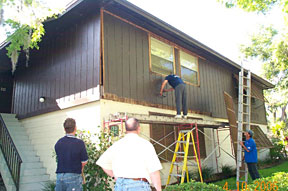 Building Restoration Engineering - Edgewater Condominiums
Description: Edgewater Condominiums recently awarded Dart a second contract. This contract requires Dart to physically inspect all 78 buildings on the property, prepare engineering plans and specifications for the restoration of the building exteriors, and to oversee the $3 million construction contract.
---
Training Programs
President & CEO John A. Jones, PE, CBO recently completed the development and presentation of a one-day training program for construction managers on "Checking Shop Drawings and Submittals for the Division 15 Mechanical Trades". If you feel that your organization could benefit from this or a similar program, contact Mr. Jones by calling 407-831-1200 or send e-mail to jjones@dartengineering.com.
Mr. Jones has also been a speaker at two state certified continuing education seminars entitled Florida 558 Construction Defect Claims" and "The Owner's Duties in Construction." These seminars were attended by dozens of attorneys, architects, engineers, and contractors from all over the state.