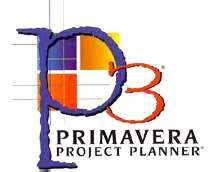 Scheduling Services
Objective, professional project schedules protect both the owner and the general contractor as a construction project progresses. Let Dart Engineering put your mind at ease by providing third party scheduling services for your next project. An experienced, objective scheduler guarantees that your critical path logic will be just that – logical and without bias.
A Dart Schedule:
Meets all Critical Path Management (CPM) criteria
Fulfills contract requirements
Provides a tool for evaluating time extensions
Documents delay impacts with logical validation
Reports schedule updates objectively
Offers "forensic scheduling" to re-create schedules after the fact
Mort Luebbert and Dart Engineering have the experience and ability to put the project puzzle together for you – quickly and cost effectively.
Mort Luebbert
Construction Consultant, Scheduling
mluebbert@dartengineering.com
Mr. Luebbert has obtained extensive experience in the scheduling, cost controlling and managing of a wide variety of construction project types. In his 24 years in the work force, Mr. Luebbert has held positions including: Project Control Manager for a transit systems supplier; Business Manager for a commercial builder; Owner's Representative/Contract Administrator for Walt Disney World; Financial Analyst for Martin Marietta Corporation; and Cost Control and Budgets Supervisor for McDonnell Douglass Corporation.
SPECIAL EXPERTISE
Mr. Luebbert's accomplishments include the development of a computer model capable of calculating bid prices for multi-year transit projects in dense urban settings. The model was used successfully to win fixed-price competitions for transit project totaling $61 million.
MARKET FOCUS
Mr. Luebbert is a Commercial Construction Consultant with a strong background in scheduling and cost control, as well as dispute avoidance and litigation support.
LICENSES AND ACCREDITATIONS
Mr. Luebbert is a licensed Florida General Contractor and is quite adept at developing comprehensive plans appropriate for orchestrating the work and enhancing project visibility. He is a Primavera P3 expert and has become proficient with all computer scheduling products and systems.
EDUCATION AND TRAINING
In 1979, Mr. Luebbert earned his MBA from the Florida Institute of Technology in 1979 and a Bachelor's Degree in Accounting from the University of Missouri in 1969.
AWARDS AND RECOGNITION
Mr. Luebbert has been recognized for his contribution on numerous successful and highly visible projects where precise scheduling and project control specifications were critical. These projects include Tampa Airport Transit System (Hillsborough County Florida); U.S. Capital People Mover (Washington, D.C); Spaceship Earth, The Land, American Adventure (all at EPCOT); two major Parking Structure Additions at Orlando International Airport, and La Gorce Palace, a 31-story high rise on Miami Beach.
---
MEET THE OTHER DART PROFESSIONALS...